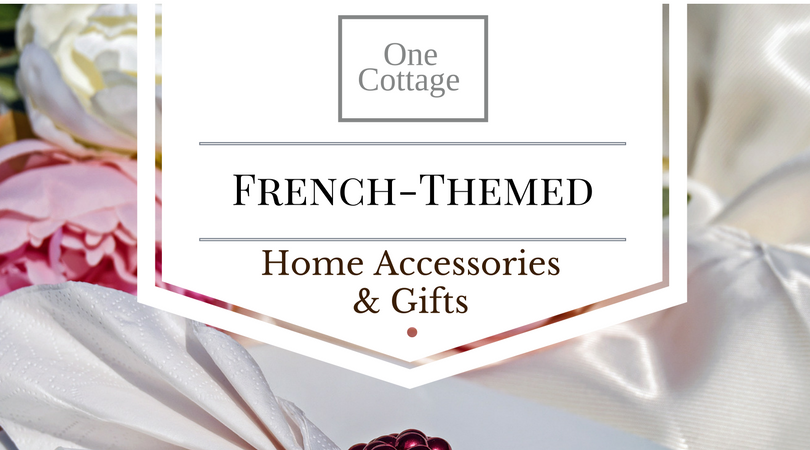 We can personalize candles, soaps and cutting boards with a number of different french-themed symbols or messages. Be creative, make it personal, and build a customized gift today.
Click here for personalized products
Paris never goes out of style.  We've got so many products to choose from that you can build a custom gift for someone who wants to relive memories of a trip to France or is planning an upcoming trip to Paris.  
Select from our hardcover books about Paris, or, for a dog or cat lover, a book about pets in Paris.  Browse through the beautiful pictures of small towns in France or select a book on Paris in Love.  
After you pick out the perfect book, pair it with some beautiful soaps that feature the eiffel tower and add some decorative home decor items with a french theme, like our fleur de lis plates.  
We can put a customized message on our candles, soaps and cutting boards so that you can commemorate the date of an anniversary, place, or trip.  
With our French themed gifts, you can customize your order with the specific items you want and have us package it up to send with a personal note to the recipient.  So, when you're looking for a unique gift for someone special in your life, and you want to personalize it with a Paris or French theme, build your gift here, and let us take care of the rest.